ATF Raffle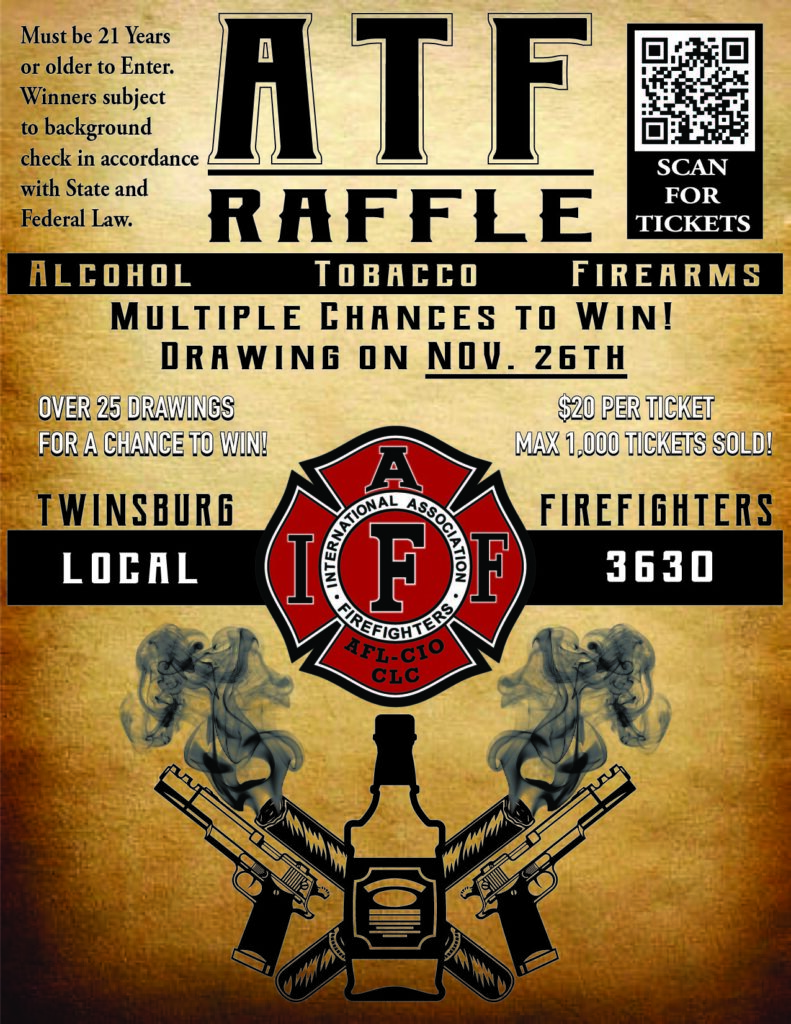 We would like to announce our first annual A.T.F raffle! This raffle will include the following:
A- Alcohol- Various bourbon (valued at $50+)
T- Tobacco- Cigars and Humidors
F- Firearms- See list below
**THERE WILL BE 25+ WINNERS. The first person that is pulled will start off with the alcohol and move up to the major prizes of the firearms. Please see flyer for rules and regulations. WINNER DOES NOT NEED TO BE PRESENT. We will be Live Streaming via Facebook Live on Sunday, November 26th**
BOURBON LIST
Our bourbon list includes the following brands ($50+ value)
Blanton's Single Barrel
E.H Taylor
E.H Taylor #2
Four Roses Single Barrel
Heaven Hill Bottled-in-Bond
I.W Harper 15 yr.
Jack Daniels Single Barrel
Maker's Mark French Naked
Makers Mark OHLQ Lakeside Sipper
Maker's Mark OHLQ Summer Wheat
Makers Mark OHLQ Bonfire
Henry McKenna 10 yr BNB
Mitcher's Sour Mash
Pinhook 2022 High Proof Rye
Weller Atique 107
Willett Straight Rye
Cigar Information
We have multiple cigar bundles from various brands including Drew Estates and FRCC (First Responder Cigar Company). We also have humidors from Bull-it Box.
First Responder's Coffee Company (FRCC) is a purpose driven, high quality coffee company that serves our nation's heroes as well as their friends and family. Portions of our sales go directly back to the first responder community and provide equipment, training, and mental health treatment. Learn More
Founded by veterans with over 50 years of combined military service, Bull-It Boxes are design with authenticity in mind. Each box is an actual ammo crate that was once used in service. Therefore, each box comes with its own slight imperfections due to the wear and tear of combat. Learn More
Firearms List
FN 509 Tactical (OPTIC READY)
Sig P365 Marco Comp (OPTIC READY)
Smith and Wesson Shield Plus (OPTIC READY)
Ruger LCP .350
Mossberg Shockwave